WNY Social Sports Champions Tournament Volleyball (Sand) · Co-Ed Any
Opens Jul 29 '19
MonTueWedThuFriSatSun 12:00pm to 8:00pm
Team Fees

Regular

$150.00 per team
This will be a tournament that stretches across all three WNYSS venues: Angry Buffalo(Rose Garden), American Grille & Manor Lanes. The tourney will take place at Manor Lanes!!
WNY Social Sports Champions Tournament!!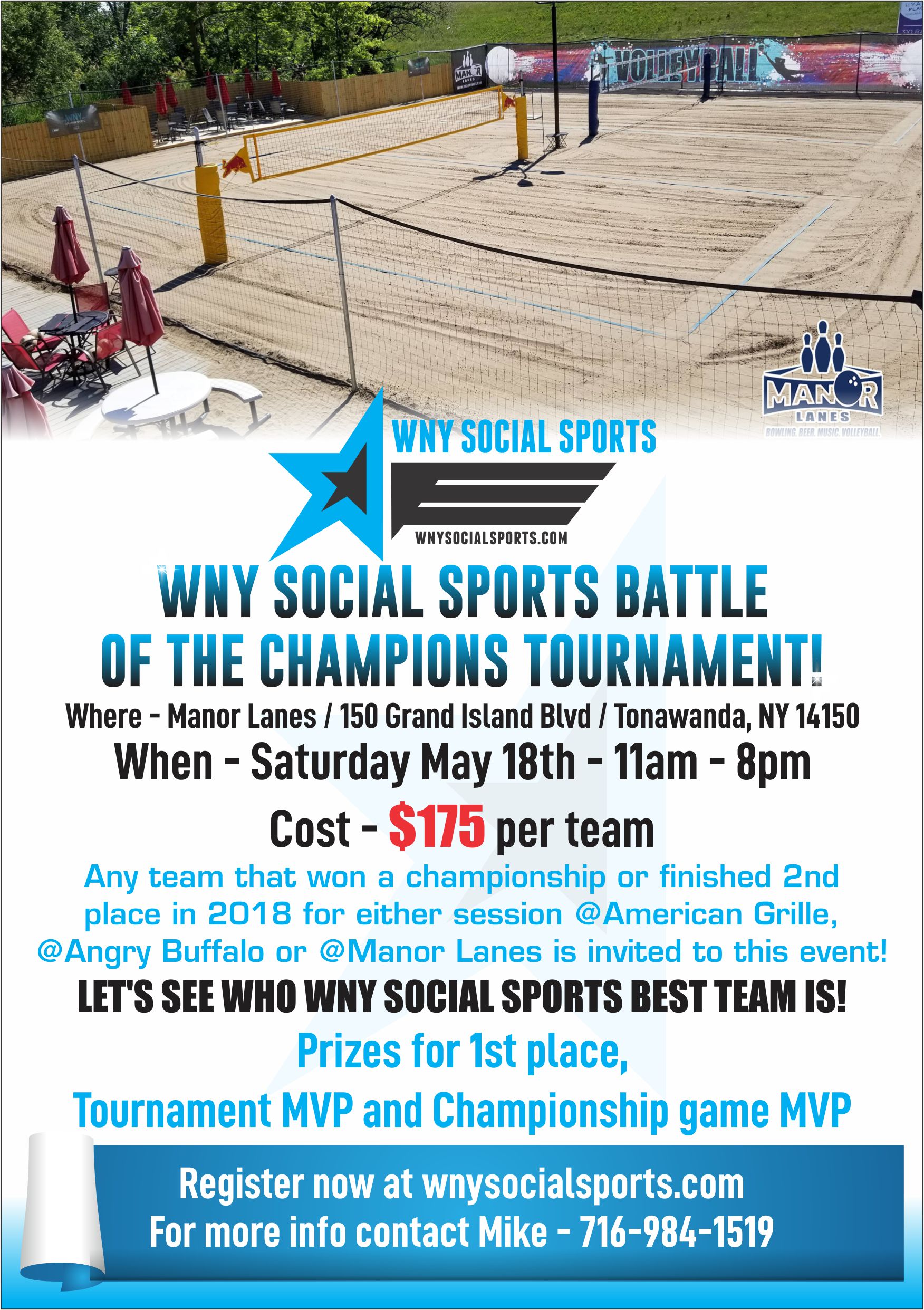 I would like to take this opportunity to invite every team that either won or placed 2nd in their respective division playoffs in either session(Spring/Summer) in 2018.
--Registration is open and space is limited!! Depending on interest from Intermediate squads, this will most likely just be one giant battle royale with our former champs and runner-ups spanning across all divisions. Registration will dictate level or levels of play!
Until then!!
Thank You,
Mike Culmo
716-984-1519
Mikewnyss@gmail.com
Tournament Notes:
Registration opens on July 29