Canceled
WNY Social Sports Champions Tournament Volleyball (Sand) · Co-Ed Any
Canceled
MonTueWedThuFriSatSun 11:00am to 8:00pm
Team Fees

Regular

$100.00 per team + $6.00 Processing Fee
We are accepting any teams regardless of where they have placed! Totally open tournament!
This will be a tournament that stretches across all three WNYSS venues: Angry Buffalo (Rose Garden), Depew Park, American Grille & Manor Lanes. The tourney will take place at Manor Lanes!!
WNY Social Sports Champions Tournament!!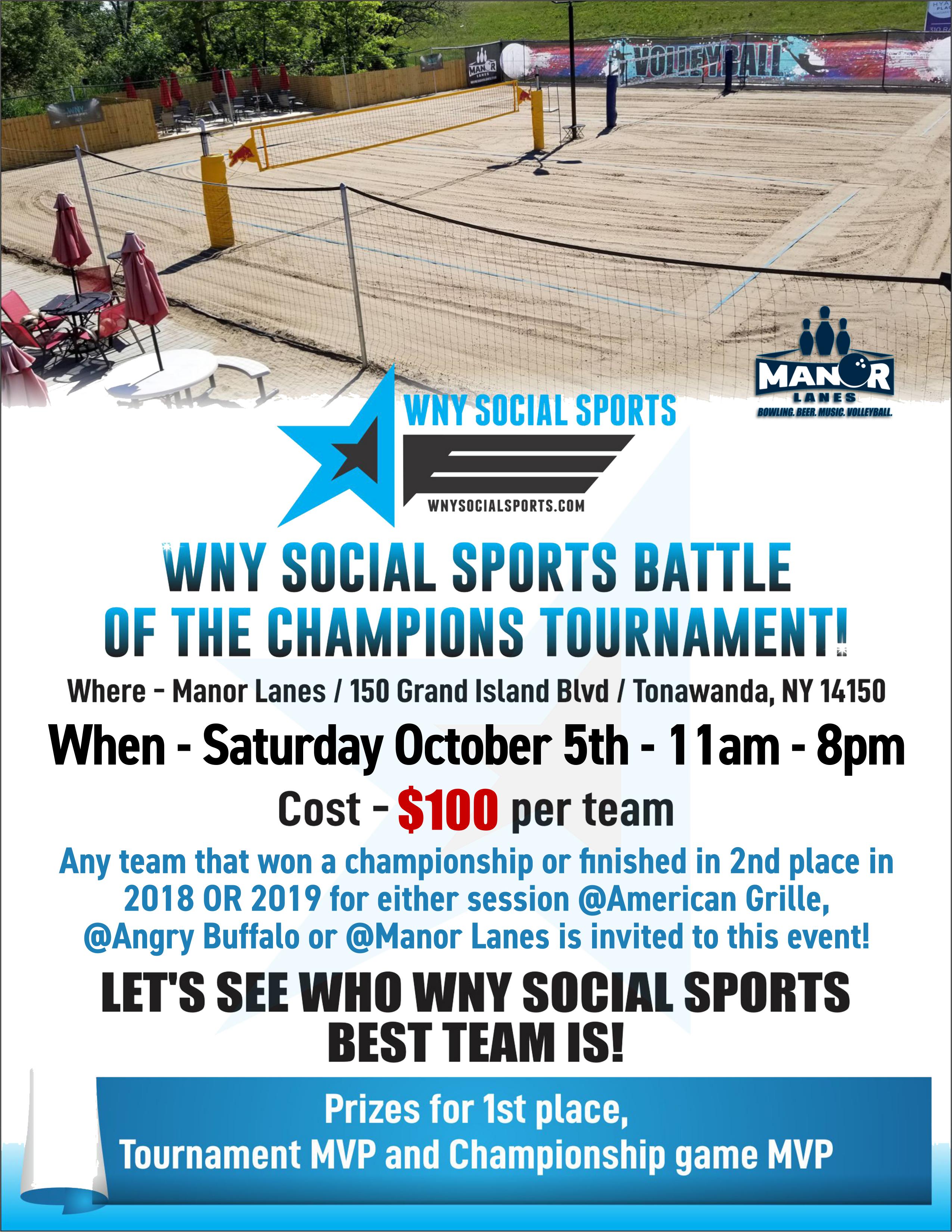 We would like to take this opportunity to invite every team that either won or placed 2nd in their respective division playoffs in either session(Spring/Summer) in 2018 or 2019.
--Registration is open and space is limited!! Depending on interest from Intermediate squads, this will most likely just be one giant battle royale with our former champs and runner-ups spanning across all divisions. Registration will dictate level or levels of play!
Until then!!
Thank You,
WNYSS
Eric Haak -716-903-2658/eric@wnysocialsports.com
OR
Mike Culmo - 716-984-1519/Mikewnyss@gmail.com